Detailed product costing for informed decisions
Bakery Software for Cost Management
Improve your bottom line with FlexiBake's detailed cost control and reporting.

Accurate, up to the minute product costing is not only essential for keeping up with the rapidly increasing raw material costs, but also for winning contracts in today's competitive economy. Accurate costing is necessary for the survival of your business. Track your costs from the moment raw materials are received to the finished product that is being sent out the door.
Use a variety of detailed reports to stay profitable and make informed decisions regarding price increases, profit margins, and other costing information. FlexiBake bakery software allows you to create a database of supplier pricing, set up multiple price tiers per product, and view reports for each individual SKU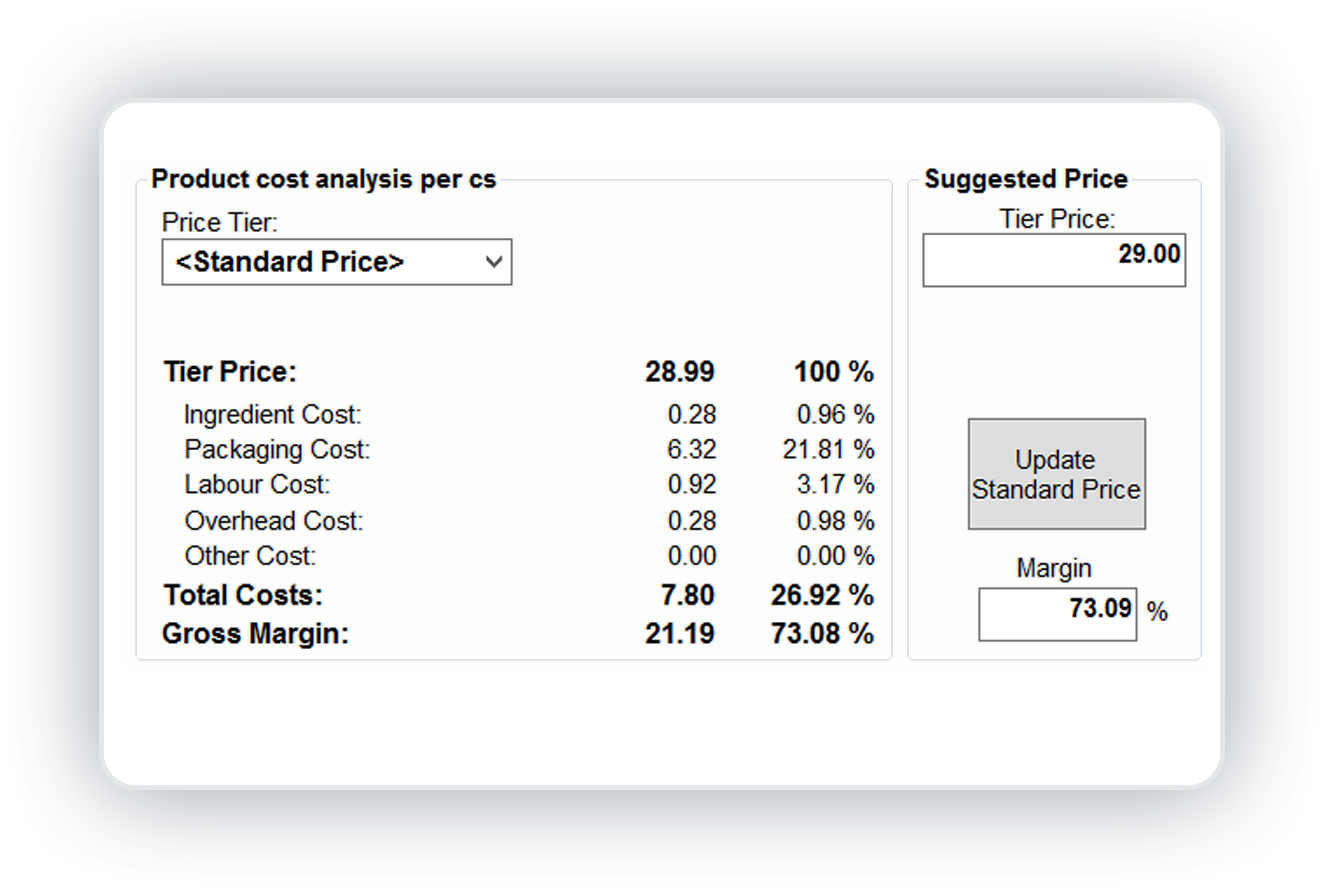 Account for ingredient, labour and overhead costs.
Costs are calculated based on ingredients, packaging, labour, and overhead
Costs are calculated by looking at many contributing factors including ingredients, packaging, labour, and overhead. Raw material costs are instantly updated as they are received. Add the labor required for each recipe with details such as hourly wages and labour burden. Easily manage overhead calculations by adding all annual fixed costs into an easy-to-use template. All costing reports will reflect a breakdown of the cost to make the finished product.
Accurate detailed product costs to achieve desired margins.
FlexiBake automatically calculates product prices based on current or average costs of materials.
FlexiBake's detailed costing report will help your bakery reach profitable margins and make informed decisions about product costs. With one click of a button, know what factors are contributing to your net profit and what needs to be changed. If a certain profit margin is needed, allow FlexiBake to automatically calculate what your product price should be with all current and average costs of materials. Use this tool to easily price products for new contracts, customers, and seasonal products.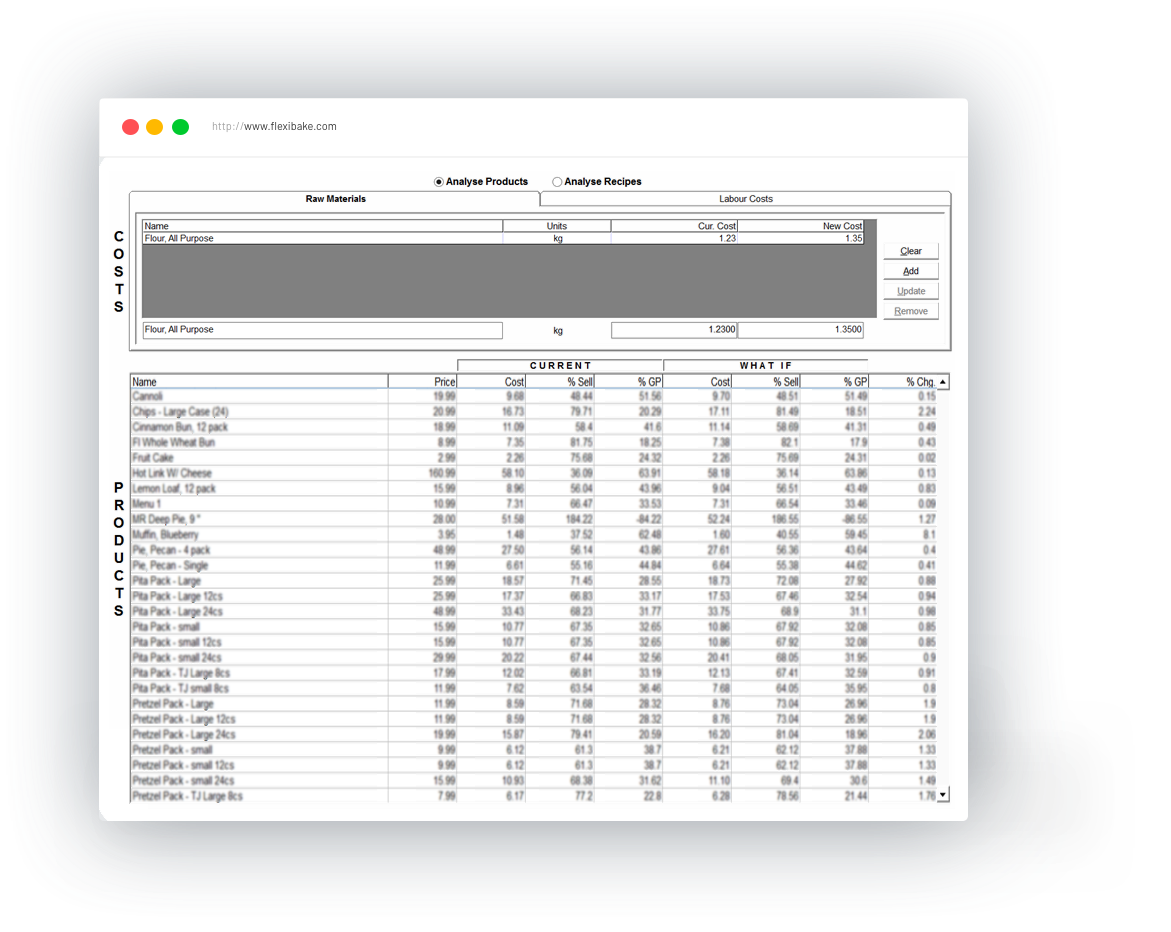 React quickly to changing costs to stay profitable.
Use the many tools in FlexiBake to predict cost increases and compare based on a specific time frame.
In the baking industry, ingredient costs can change daily making it a challenge to stay on top of your profit margins. Use the many tools in FlexiBake to predict cost increases and compare based on a specific time frame. Costing forecasts prepare you to choose new suppliers, change product prices or create alternate formulas.

It used to take us over an hour to run our production, but with FlexiBake it takes less than 10 minutes to run all reports! The online portal is a game changer for us and our customers.
H&F Bread Co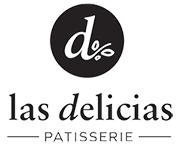 We have moved from a collection of spreadsheets to a different way of running the business, all areas now integrated and updated in real time.
Las Delicias
The support and customer service teams have been phenomenal training us and helping us use the software efficiently and effectively.
Serrvatii Pastry Shop & Deli