The single source of truth for managing your bakery
With FlexiBake, you have the tools to focus and grow your business with efficient processes. Keep ahead of orders, production, inventory, and regulatory requirements.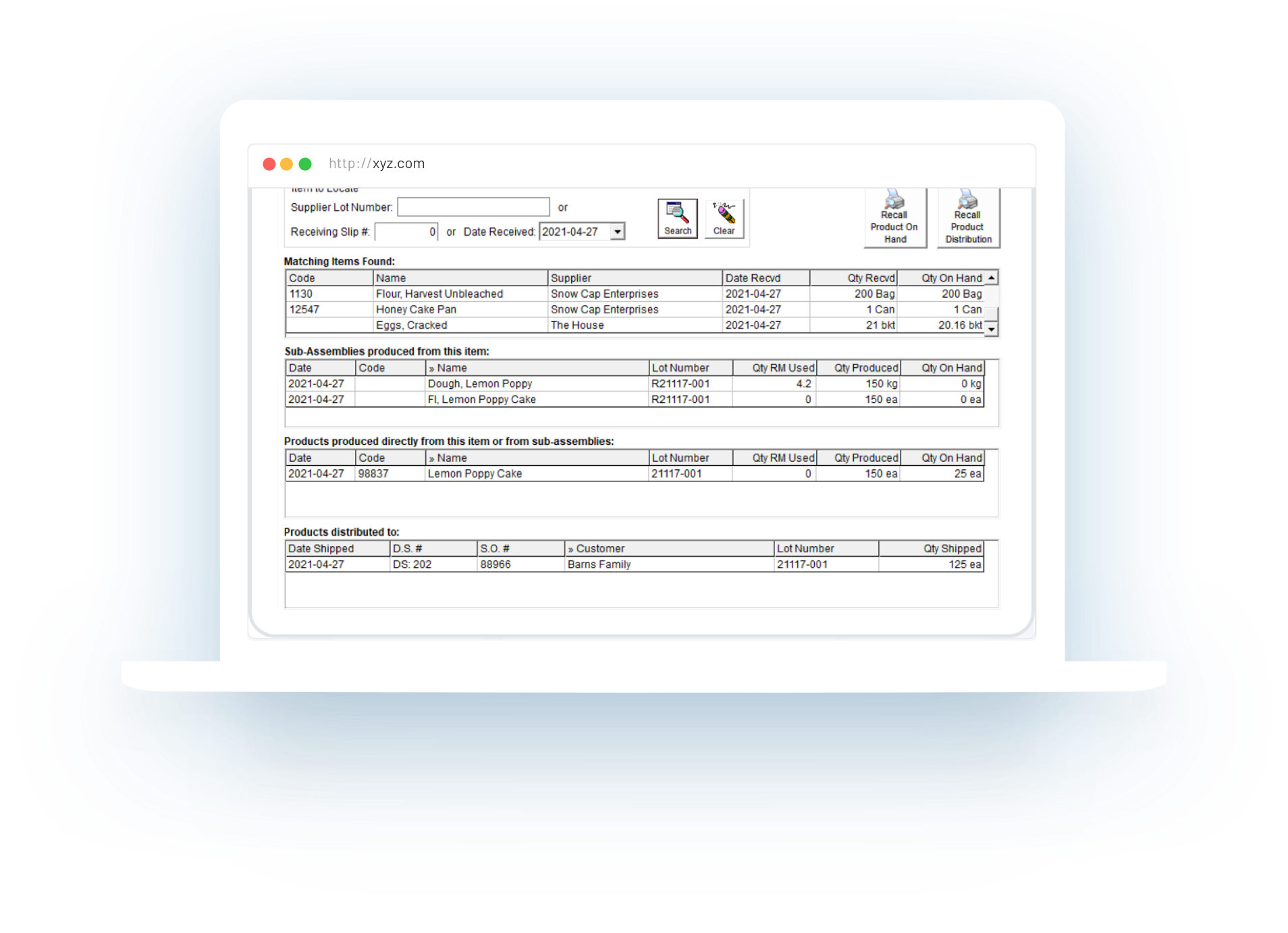 Integrates with the tools you already love
Reduce the learning curve by integrating with your current accounting and EDI systems

The speed and precision required to manage fast paced just-in-time manufacturing
With hundreds of daily orders, you need to be able to rely on tools to manage standing orders with the flexibility to make last minute adjustments.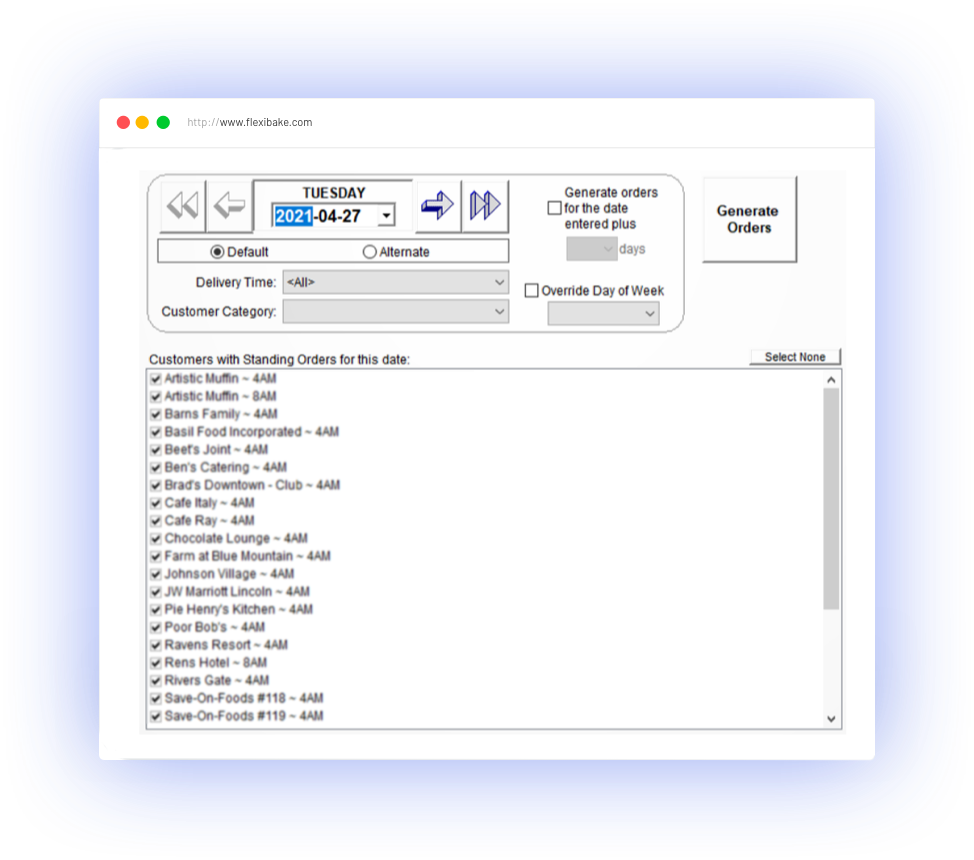 Simplified Production Planning
Streamline production and forecasting for fresh, frozen or a combination of both
Forecast and manage fresh production based on daily orders, produce frozen or long shelf-life items to a stock level at multiple facilities, transfer inventory amongst remote warehouses. FlexiBake has the production numbers you can count on.

Organized Route Deliveries
Manage an unlimited number of daily routes and DSD deliveries
Shipping and logistics that takes the guesswork out of fulfilling your orders. Organize and distribute effective packing and route documentation at the click of a button.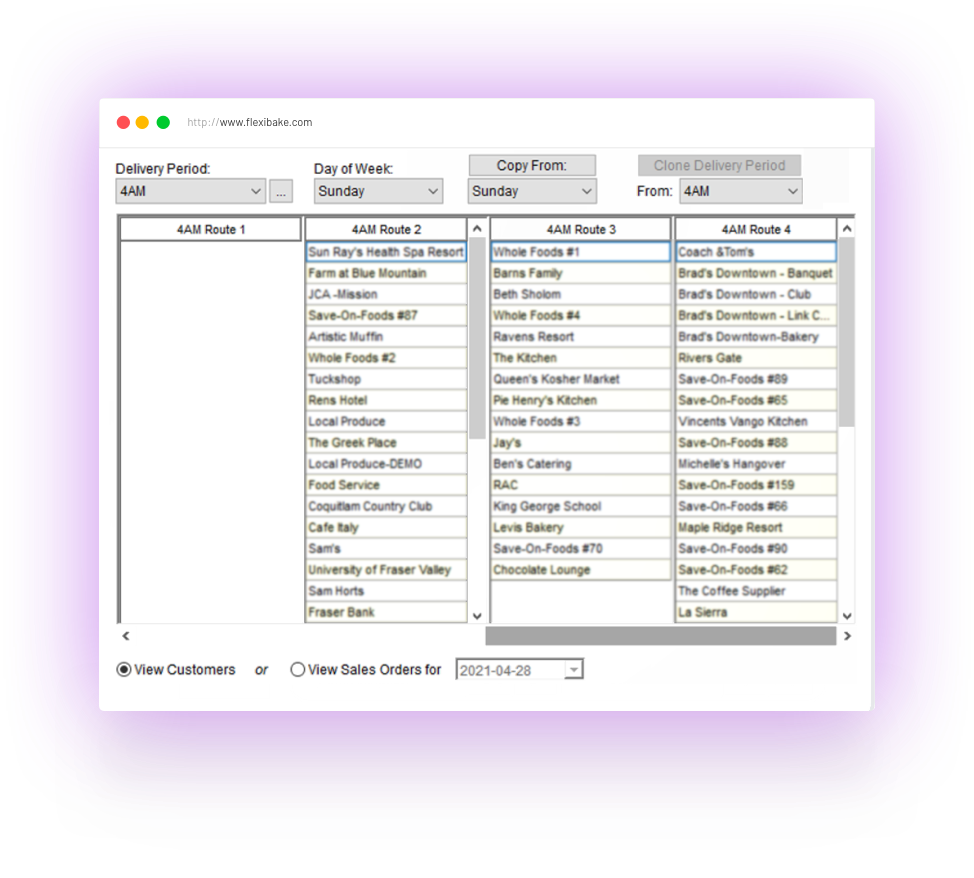 Wholesale Ordering Portal
Let you customers order online through your own online ordering portal
Set cut-off times, lead times, delivery days, holiday deliveries and more to set expectation and manage the ordering experience for your customers.

Reduce errors and streamline the delivery process with the MetriX DSD app
Equip your drivers with a mobile app, available on iOS or Android, capable of managing invoicing, payments, stale returns and route accounting. Keep your routes organized with End of Day reporting and analysis.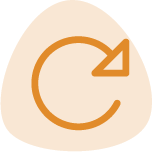 Wow your auditor when you can trace ingredients back to the supplier in one click
Recalls and tracing ingredients doesn't need to be a daunting task, it needs to be done with speed and precision. Trace ingredients from the time they're received, through production to access tools which help you pull product out of inventory and trace lot numbers to individual deliveries.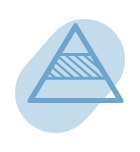 Compliant Nutritional Facts
Nutritional facts panels, allergen alerts, ingredient statements and the necessary information to keep your products compliant
Grow your business into new markets with compliant nutritional facts panels using detailed nutritional values. Recipes take into account water loss and nutrient changes due to processing to take the guesswork out of your product specifications.
More great features to help every bakery
FlexiBake is full of features that help your bakery prioritize, predict, and perfrom.