Easily manage multiple daily routes
Bakery Software for Delivery Management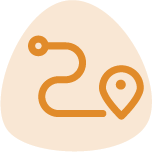 FlexiBake bakery software manages an unlimited number of routes with an intuitive, easy to use, drag and drop system.
The route management module helps bakeries simplify the delivery process and grows with the distribution team.
Use intuitive delivery and driver reports, delivery forecasting tools, and distribution management to make planning routes easy for any size of bakery. When routes are managed efficiently, customers are happy and their deliveries are accurate.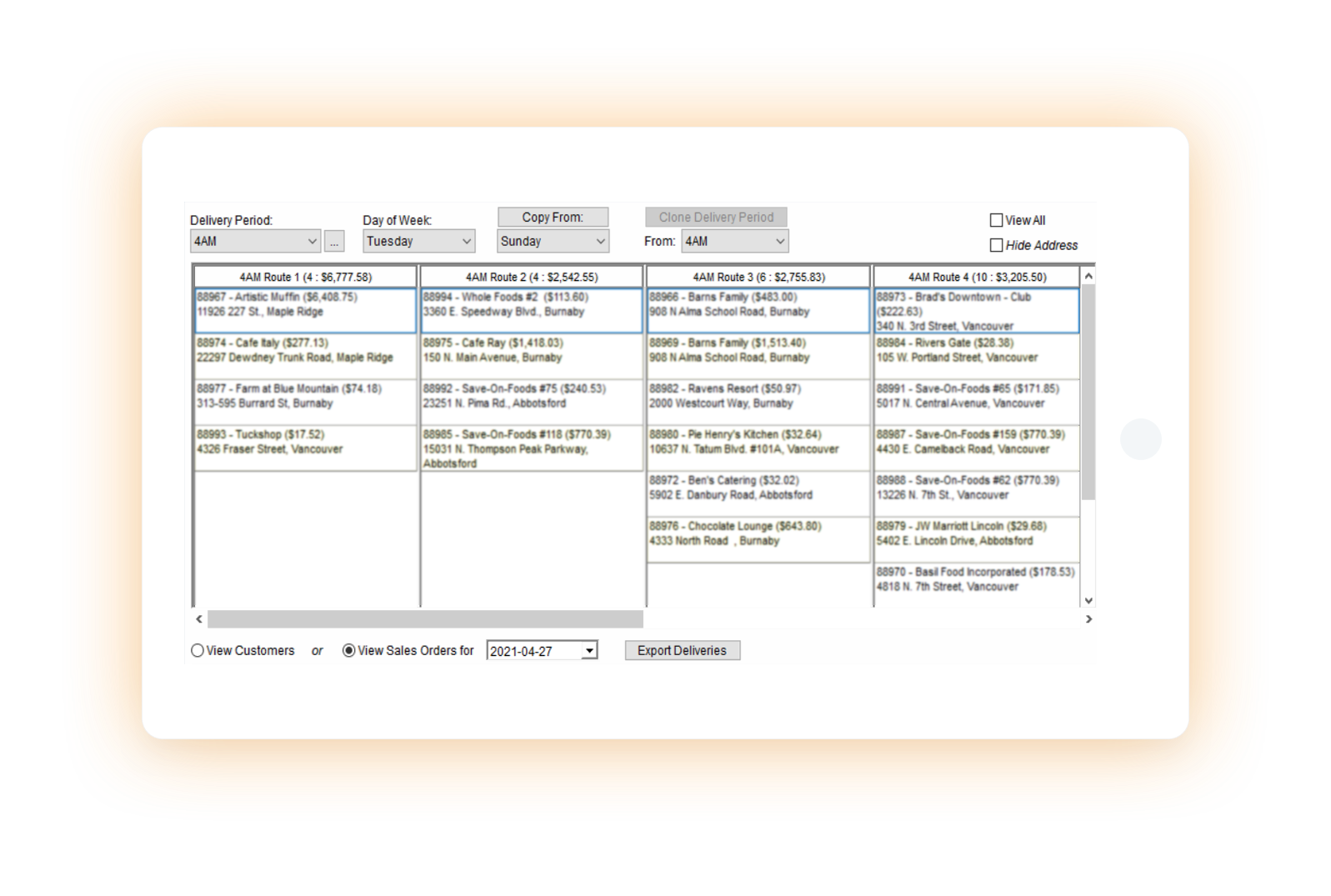 Manage last minute route and driver changes
Simple drag and drop system to plan routes, forecast deliveries, and manage distribution.
The simple drag and drop tool is able to manage an unlimited number of routes. Customers can be organized in a logical sequence, yet can still be changed easily. Plan ahead to balance the number of orders and load size for each route. React to last minute sales order changes, weather problems, or absentees by simply moving the order, driver, delivery period, delivery sequence, or delivery day. Create new reports instantly after making any changes.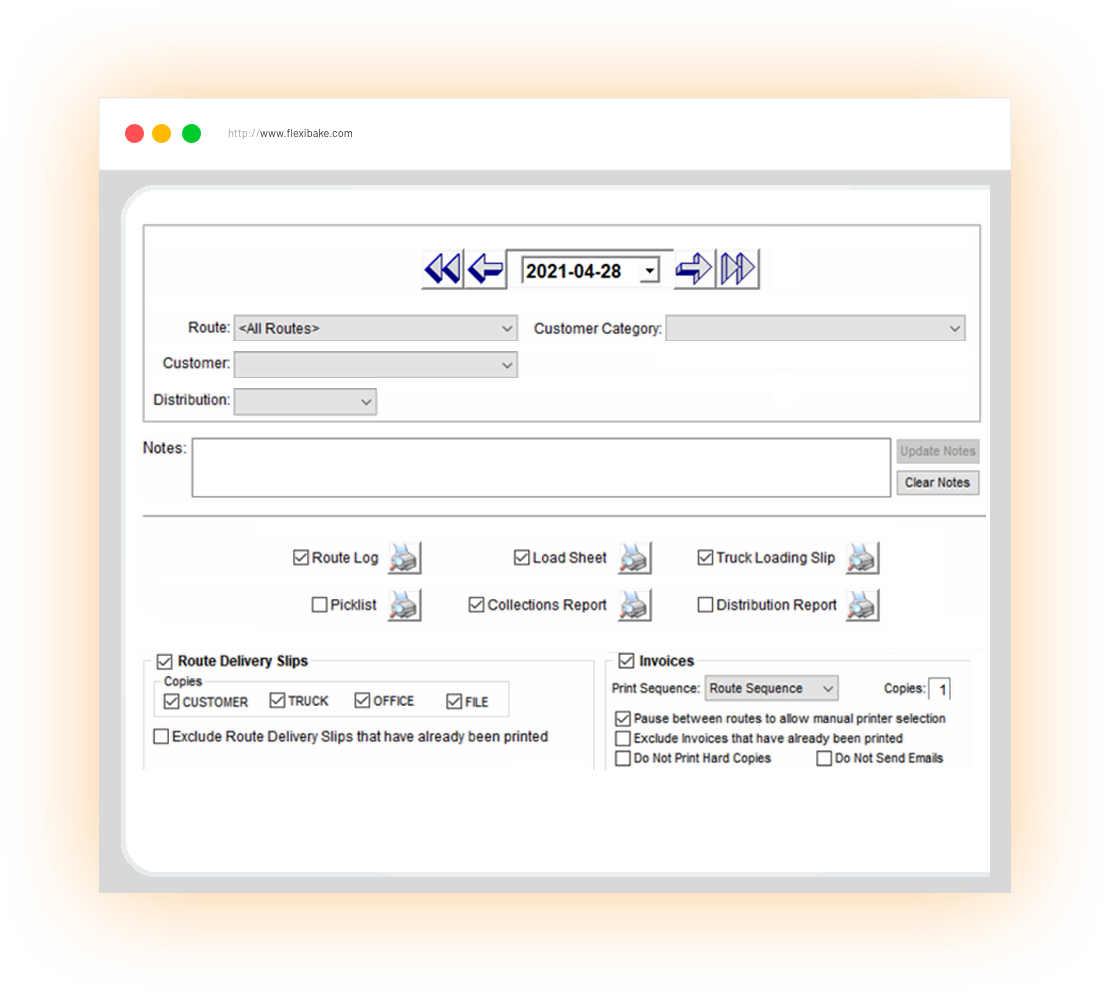 Instantly create delivery and driver reports
Add notes to reports to let drivers know of any special instructions, such as alarm codes.
Route delivery reports are easy to create and include route delivery slips, delivery logs, truck loading slips and distribution reports. Reports are organized by the delivery sequence with the option to make changes to routes during the day. Add special delivery and packing notes to let drivers know of any unique instructions, such as alarm codes, for certain stops on their route.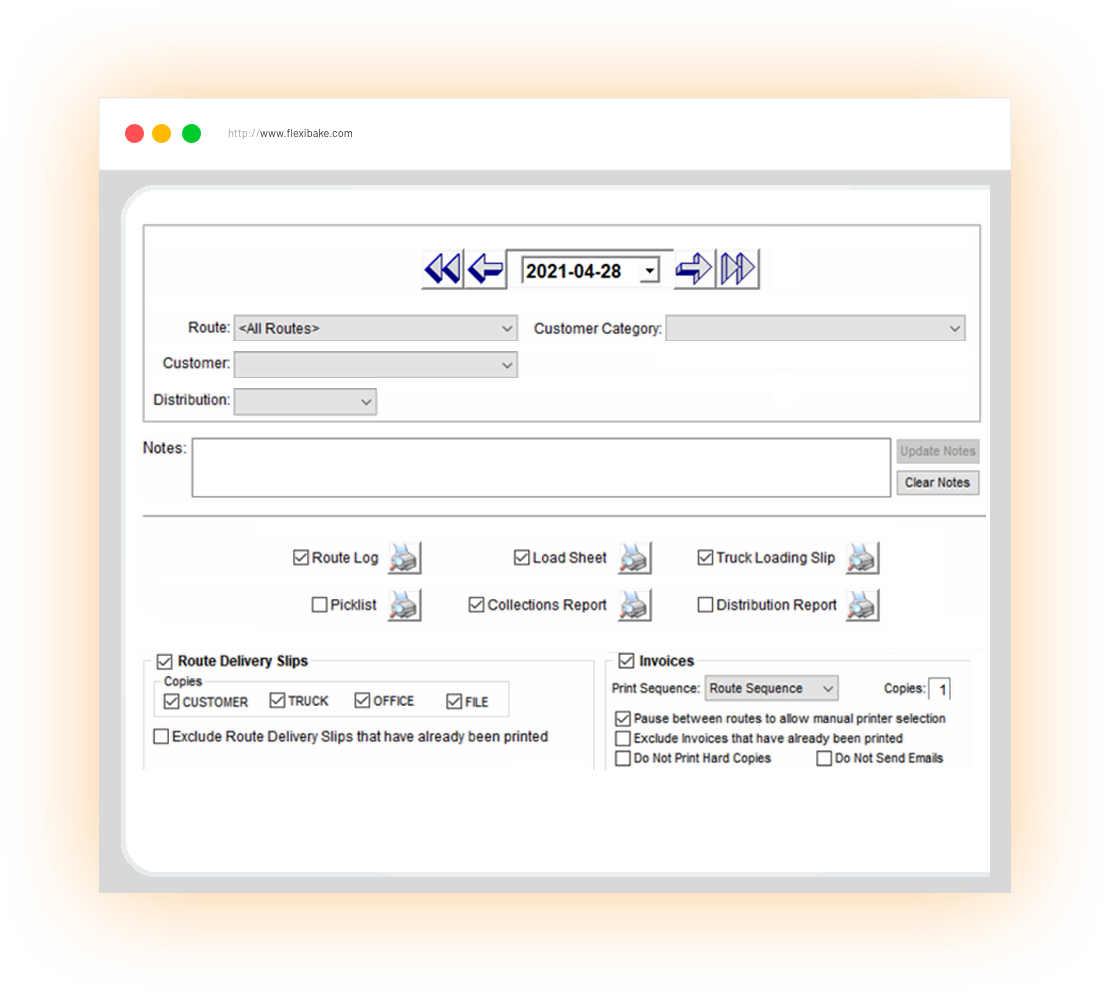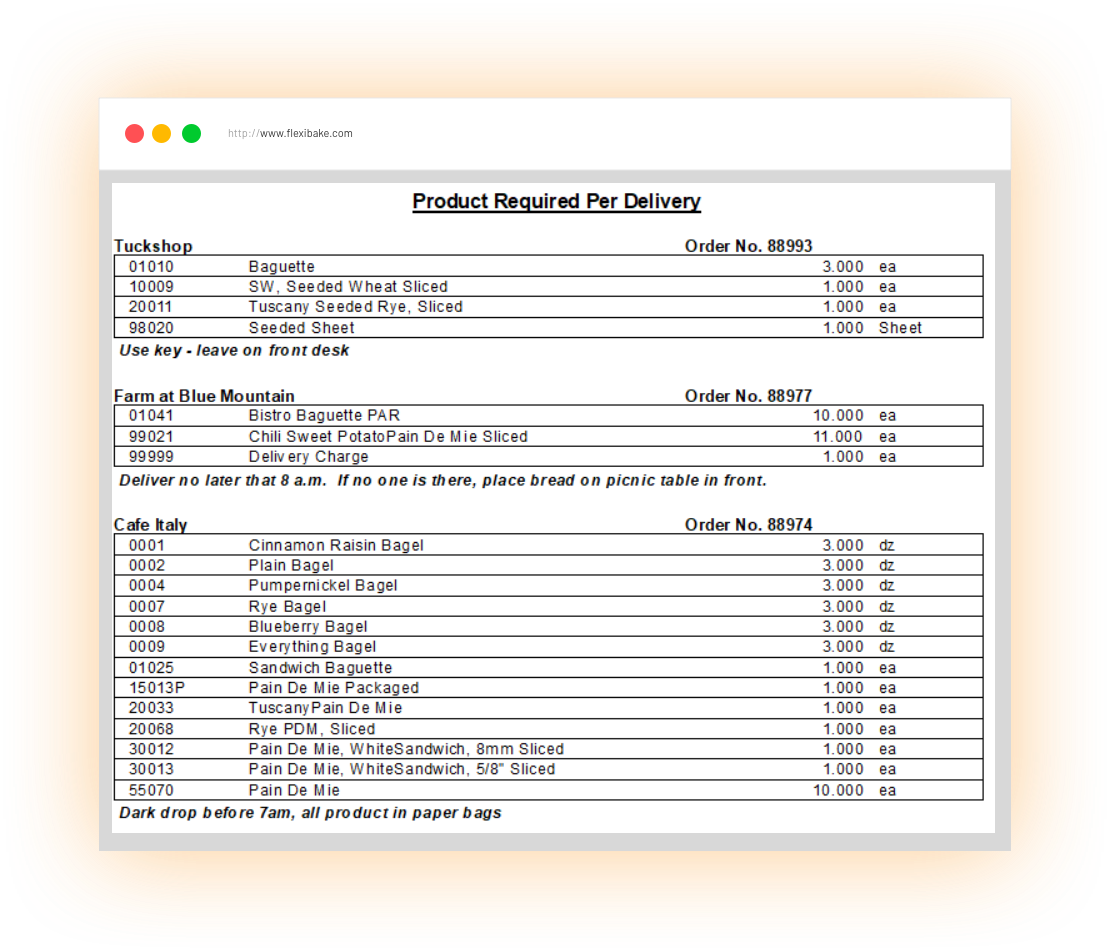 Easily load trucks in delivery sequence
Use truck loading slips and reports to pack trucks efficiently.
Simplify packing with truck loading slips, generated instantly based on daily routes. Pick items by category and load based on the set delivery sequence. Provide your drivers with reports of all the orders for the day, product categories, customers, and customer requests. Give drivers the tools to pack their trucks in the most efficient way and save time while on their route.
Plan routes efficiently using Google Maps™
Map single delivery addresses or complete routes with Google maps.
Map single delivery addresses or full routes to avoid bridge tolls, plan travel time, find other routes, and look up addresses using Google Maps. These maps help the delivery team make last minute changes to stay on schedule. Each driver can have a map of all planned stops included with their route management reports.

Manage fresh and stale returns to eliminate waste
Drivers can easily record fresh and stale returns with simple route documents.
Control routes and distribution all in one place. Let your drivers easily record fresh and stale returns with simple route documents. Add the route reconciliation module to manage fresh and stale returns in FlexiBake. Keep records of additional charges such as purchased fuel, and sort customer receipts to make guaranteed sales easier.

It used to take us over an hour to run our production, but with FlexiBake it takes less than 10 minutes to run all reports! The online portal is a game changer for us and our customers.
H&F Bread Co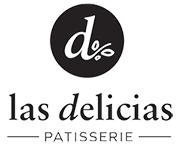 We have moved from a collection of spreadsheets to a different way of running the business, all areas now integrated and updated in real time.
Las Delicias
The support and customer service teams have been phenomenal training us and helping us use the software efficiently and effectively.
Serrvatii Pastry Shop & Deli