When initially looking for software, cost and whether the system is suitable for our needs, were major factors. FlexiBake is a cloud based program that you can access anywhere with an internet connection so I have been able to work at home and on holidays when needed, even from a motel once! We love that the system is easy to learn and the training offered is fantastic. The Support team are very quick to respond to queries or problems and we can export sales directly to Xero (our accounting software), which is a seamless process. Other features we've really appreciated is that scheduling production is easy to follow, and that it is easy to navigate through the system to find what you need. Most of the generic reports are what we have needed without creating too many custom reports.
Donna
Office Manager, Simply Fresh Food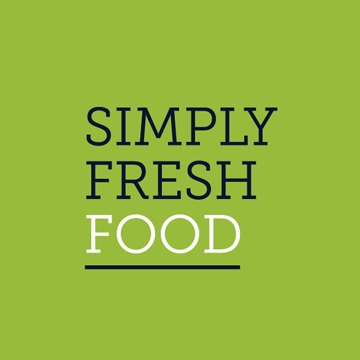 It is my pleasure to recommend FlexiBake and their team as a Bakery Management & Production Management software solution. We have been a customer since 2010 and switched to the Cloud solution in 2014. We are a food manufacturer that manufactures 5 of our own brands plus doing co-packing/private label for other customers. FlexiBake is easy to use – you don't have to have bakery experience to use it. The modules link together in a very common sense manner and the reports allow you to see if you have something wrong within a product or process. The fact that its cloud based means I can work from home, on the road, etc. and not have to log into my system at the office to do it. The support is fantastic. When I email, I get a prompt response and they communicate with me on the timing. If something is Urgent, I mark my support ticket URGENT or I call and they help my right away. If I need information in a different form and it's not something that is currently available, they will walk me through how to extract information as closely as possible. We have been very pleased with FlexiBake and the FlexiBake team. With all the FDA regulations, SQF Regulations, and everchanging environment of the food industry, I couldn't do without it.
Susan Zink
PRODUCTION DEVELOPMENT & SALES MANAGER, HEARTLAND GOURMET

Our bakery has been using Flexibake for over 4 years now. We like how easy it is to manage. It used to take us over an hour to run our production, but with Flexibake it takes less than 10 minutes to run all reports! The online portal is a game changer for us and our customers; they love having the ease of inputting their own daily orders as well as standing orders.
I would say one of the things we enjoy most about Flexibake is the customer service, it's top notch! We have never had any trouble getting ahold of someone to assist us, and it typically happens in a fast manner.
Overall, we would recommend and have recommended Flexibake to other companies, we are truly happy.
Velvet Hall
PRODUCTION AND SOURCING COORDINATOR, H&F BREAD CO

I cannot envision experiencing the growth our company has had without FlexiBake. We have moved from a collection of spreadsheets to a different way of running the business, all areas now integrated and updated in real time. It has provided structure and taught employees at all levels to work in a more efficient manner. Control of shipments and inventory have become a much easier task. The technical support staff is highly knowledgeable and will try their best to adapt to your company specific needs.
Overall, way to go! Highly recommend it. Worth every penny.
Deborah Brenner
FOUNDER, LA DELICIAS PATISSERIE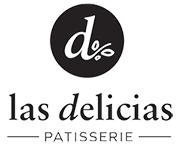 We have used FlexiBake for five years now and can not say enough about them as a company as well as a program. We have had a few minor issues and they are always their to assist us . Although there are many different things you can do with this program, we only use a few at this time . The ones that we do find very useful is the nutritional analysis, as well as costing and the break down for inventory. Overall, I would suggest it to big or small companies, it will work wonders for you .
Joseph Hitzemann
PRINCIPAL, A&J BAKERY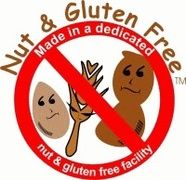 FlexiBake has helped our bakery immensely. The scalability and breadth of the platform is remarkable and is an excellent value. Customer service is great and we will continue to use FlexiBake as our business continues to grow.
Chris Gumke
OWNER, NEW CASCADIA TRADITIONAL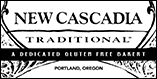 I cannot imagine running my company without FlexiBake. It has been one of the best investments I have made. We use FlexiBake every single day, for multiple different purposes. From recipe costing to creating sales orders, from running production reports to managing daily call logs, FlexiBake consolidates every process within my business and facilitates our day to day activities. Additionally, the customer service is outstanding and they have made sure there are a lot of available resources for additional training. Perhaps the best part of FlexiBake is the fact that it is adaptable; it has been able to grow along with my company. I cannot recommend this software highly enough.
Karen Collins
OWNER, BISOUSWEET CONFECTIONS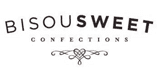 We have used FlexiBake at Farm to Market Bread Co. for nearly 10 years and we could not run without it. We are able to run our production, maintain nutritionals, maintain inventory, run invoices, and manage payments all in one place. We have 24/7 support, which is key for our business that runs 24/7. I would recommend FlexiBake for any size bakery who are trying to become more efficient.
John Friend
MANAGEMENT, FARM TO MARKET BREAD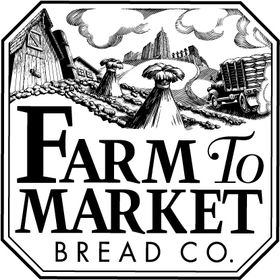 During implementation, we learned a lot about how to use FlexiBake and how it would help us in the future. There's no way we'd go back to the old ways of pen/paper and calculator and all the human error it brought! There is a lot less work, and for that we are VERY GRATEFUL. FlexiBake has become our greatest tool in our day to day tasks and has given us a clear-cut path to refining the daily tasks and creating systems that we didn't yet have but desperately needed for consistency and efficiency.
I thrive on doing things the correct way every time. The more we work with FlexiBake, the more we learn and the quicker we are at the processes that create a traceable trail of reliable records. Being able to just "look it up" a missing invoice or a delivery slip or even a lot number of an ingredient used in a particular product on a particular day, is not only time saving – its hugely paper saving! Our filing cabinets aren't nearly as weighed down, and I can find what I need at the few clicks of the mouse.
One of my favorite things about FlexiBake is the support team! When I can't figure out how to do something or have a technical issue, within a very quick turnaround time they not only are able to answer my questions, or fix the problem themselves, but give me ideas and suggestions that are very very helpful. I feel like I've learned an incredible amount with their help and guidance.
FlexiBake is well worth it in every way. We have refined the way we do business in so many ways – better practices over all, better record keeping, saving money and time on ordering our raw materials in a way that keeps us from ever running out of anything or ordering too much. FlexiBake is the backbone to running our production line with the efficiency and consistency that we demand. None of us could imagine going back to the "stone age" and operating without it.
Amy Polito
LOGISTICS MANAGER, NATURAL DECADENCE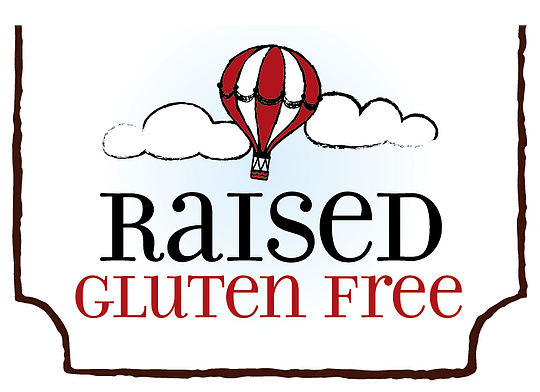 We were concerned initially that FlexiBake is based so far away from our location. However, the customer service team is so high quality and FlexiBake makes such good use of videos and personalized instruction that this has ended up being no issue at all. FlexiBake has made it possible and even easy for us to generate recipes and products, and their labels and nutritional information from our raw material information. We can directly print labels with ease and the confidence that our ingredients, allergen, nutritional and other information are correct. We can do traceability with ease and confidence as well.
Where do you begin when talking about the features? Recipe building and work order development for lot tracking, as well as the ability to design our own custom work orders is fabulous. We were also able to develop our own custom product data sheets to serve as product spec sheets for our products and we are very proud of them, including the ability to include a photo of the product on each one and to print them out in PDF format. The fact that it develops ingredient lists and keeps track of allergens in recipes and develops and includes nutritional panels (which we can also custom develop) are key to our needs and high satisfaction levels. We also love the ability to design label templates and apply them to products. The 'find' feature, which allows us to track which recipes and products use which raw materials and recipes, is extremely useful.
Other benefits we've found from using FlexiBake include the support team, who have been phenomenal in developing custom work orders and product data sheets for us, as well as training us and helping us use the software efficiently and effectively. The fact that the software keeps track of inventories and can order raw materials is very helpful. Using FlexiBake to track raw material and labor costs for products are key features we will definitely be using in the future.
I would absolutely recommend FlexiBake to other businesses. We had been using another vendor's software/product, but it could not handle our high number of products. They actually recommended that we look at FlexiBake to meet our needs, and we have been very happy with FlexiBake.
Mark Buening
QUALITY ASSURANCE SPECIALIST, SERVATII PASTRY SHOP & DELI
FlexiBake has overwhelming helped with the accuracy and efficiency of our daily order collections. This has given us more time each day to focus on other areas of the production. We love that we can set the best order timelines for our production and also that our customers have flexibility to place their orders when it is convenient for them with the online app. Other features we've really appreciated are the wide variety of report styles for our production team to use, the food costing areas for maintaining recipes, recording product prices and using them to determine labor costs, plus the fact that FlexiBake is very user friendly for both ourselves and our customers. We would absolutely recommend FlexiBake to other businesses! Since we started using the FlexiBake program we have improved our production schedule organization to be so much more accurate and efficient in our day to day operations.
Rebecca Ferryman
OPERATIONS AND ACCOUNTING COORDINATOR, CAFFE DE MEDICI FINE FOODS LTD

When initially looking for software, we were concerned whether the planned production module would have the speed and ease of use we needed. Since then, FlexiBake has had a positive impact on our daily/standing order business as it helps tremendously by speeding and automatizing our ordering process. Daily order handling works very well in FlexiBake. Another feature we've really appreciated is the consolidation of ordering, product info such as recipes, tray counts, etc, and packing lists make Flexibake very useful to a small to medium sized bakeries. I would recommend FlexiBake, if you have daily orders it is one of the best programs out there.
Charles
OPERATIONS, LA PROVENCE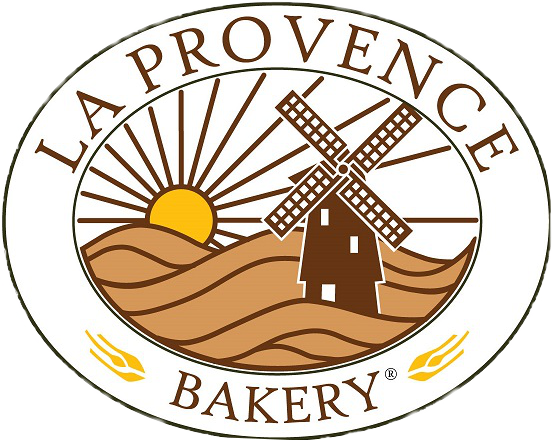 I would recommend Flexibake to other businesses. It is simple and easy to use. It's a great system to have if you are not familiar ERP systems, not complex at all and easy to navigate through it. FlexiBake has helped provide our production and packing team with the essential tools to produce and pack the orders for our customers. There are many features I like about FlexiBake ERP but the one that I like the most is the " shadow orders" feature. It allows my team to view and process orders efficiently. Other benefits include FlexiBake's EDI compatibility, the Support Team availability, and the convenience of having different modules all in one system.
Jonathan Lara
DIRECTOR OF CLIENT SERVICES, ROCKENWAGNER BAKERY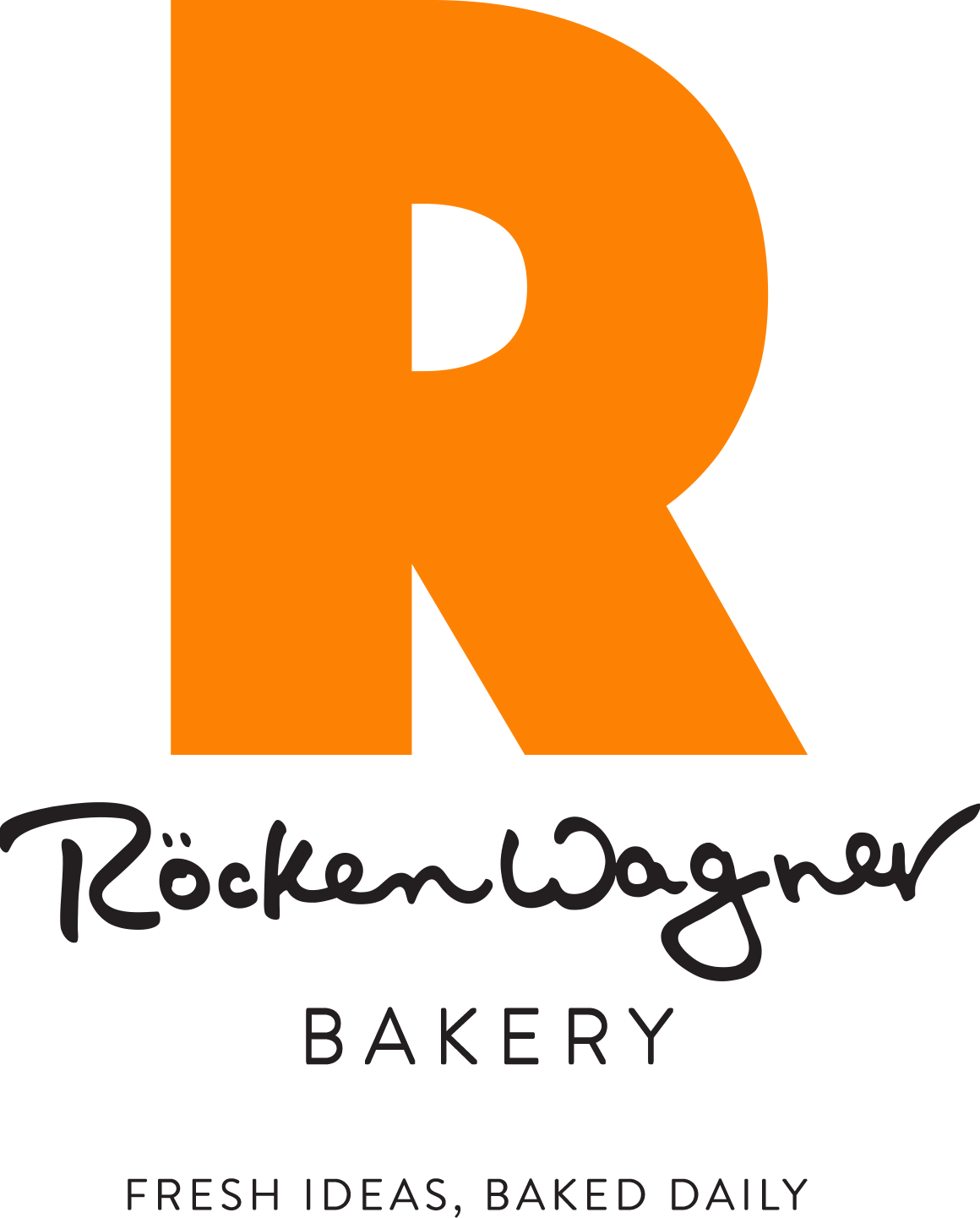 I recommend FlexiBake because it is a very valuable tool and the live help that we received from the Support Team has been excellent. The price was initially an obstacle, but Flexibake has housed all of our recipes for many years so it an invaluable asset. It has streamlined and made the process simple for creating nutritional panels as we create over 50 new products every year. I really like the flow of adding ingredients, recipes and products so that we can effectively create NFT labels. The other benefits that we find very useful include Pricing and Production Scheduling.
Jacqueline Jacek
FOUNDER/COCOANISTA, JACEK CHOCOLATE COUTURE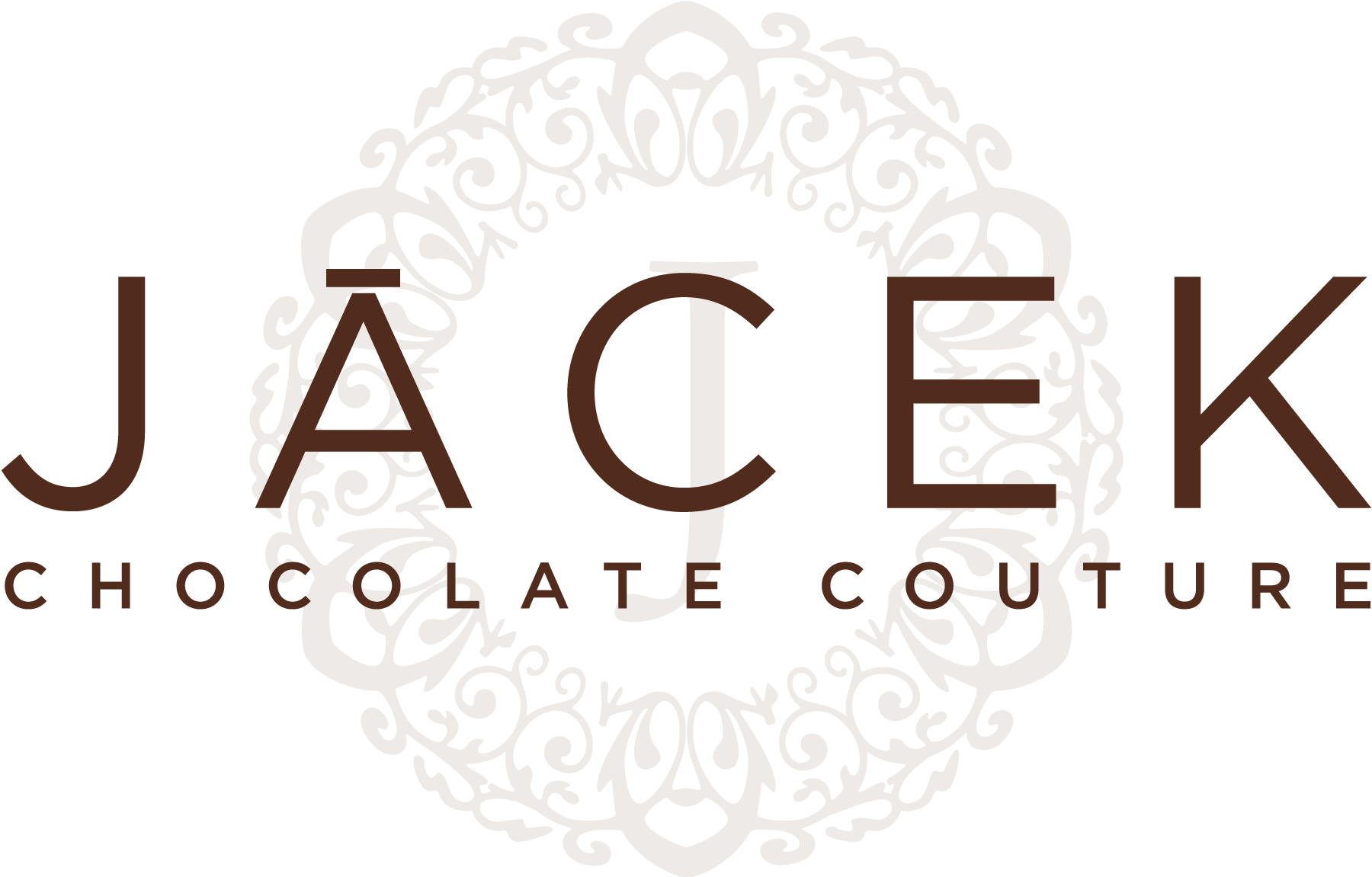 I would absolutely recommend FlexiBake, once you get through the challenge of learning a new system it opens up lots of opportunity to evaluate and improve your business. In the beginning, initial and monthly cost were intimidating because we had not paid for a system in 10 years. The efficiencies, tools and analytics more than pay for themselves, other benefits of the subscription model is that FlexiBake has continually added features and made improvements. I also thought FlexiBake had more than I needed, I am using features today that I thought had no value to me 3 years ago. FlexiBake has given us flexibility, I can log in from home and find an answer to a problem. With our old custom build system, I had to drive back to the Bakery to troubleshoot. The order forecasting tool has allowed us to bake to pars and be prepared for future orders. We love both the Customer Online Ordering Portal and the DSD app. They have allowed us to minimize middle men and have data entered directly into system, freeing up our time and reducing errors. Other benefits we've really enjoyed are industry relevant tools & reports, the responsive Technical Support, and that the software is continuously improving. FlexiBake has made our almost 100 year old bakery cutting edge. The Customer Ordering Portal and Direct Store Delivery App have made for a better customer experience while making us more efficient in the office.
Nick Mancini
5TH GENERATION BAKER, MANCINI'S BAKERY